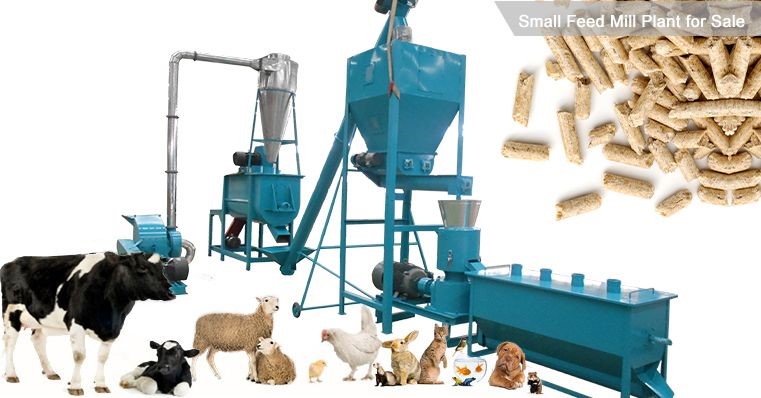 Cow Feed Pellet Manufacturing Plant
Cow Feed Manufacturing Machines are used to produce nutritious feed for cows/cattle, buffalo, sheep/goat, etc., ruminant animals. Giving pelleted feed to the animal provides multiple benefits over feeding them the traditional food. You can give them the right amount of each nutrient based on their age or growth requirements. Storing and transporting pellet feed is also easier than storing traditional cattle food. (Related post: How to Make Concentrate Feed for Cows?)
Animal feed pellet machine is used to convert a number of raw materials into pellets of desirable sizes. Cow feed pellet machine can be used to make feed pellets for cattle besides cows. It can also process a variety of raw materials, like wheat straw, rice straw, corn straw, alfalfa, sainfoin, sericea lespedeza, and other grass or crop straw. (Read more: Grass Pellet Making Machine >>)


Make Cow Feed Pellets

How to Setup a Cow Feed Pellet Plant
The following major steps must be followed to establish a successful animal feed production plant for cow.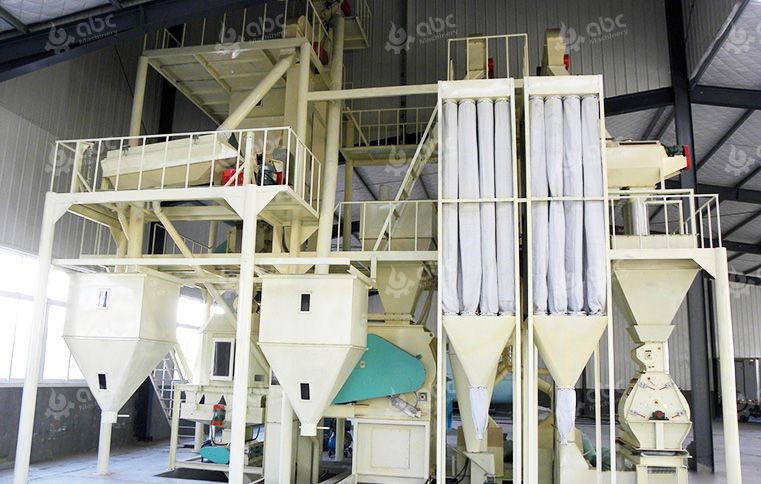 Setup Cow Feed Pellet Manufacturing Plant
Search for a Suitable Location
The first thing you need to do is look for a suitable area to establish a commercial feed pellet mill. The choice of the area highly determines the level of success you can have. An area is considered suitable for this business if it is near the market place and raw material supplier and if there is the availability of electricity 24/7. The area should also be safe to start a business. (Read more: Animal Feed Manufacturing Process >>)
Buy the Necessary Cattle Feed Pellet Equipment
After renting or purchasing an area and establishing a building, you will have to purchase the necessary cow feed manufacturing machines to produce cow feed pellets. The most important piece of equipment is the pellet making machine. It should have high efficiency and production capacity. You will also need a few other kinds of animal feed processing equipment, like crusher, mixer, cooler, etc. (Read more: Animal Feed Pellet Machine South Africa >>)
Hire workers who know how to operate pellet making machine and produce pellets of market standards. They should be able to handle all machines and perform their duties diligently. You may need to hire a manager to assign suitable work to all operators and keep an eye on the performance.
Create a Practical Marketing Strategy
Another thing that will determine your success rate is a great marketing strategy. You should give your brand a catchy and suitable name. Then market the cow feed pellets at a suitable price and beat your competitors with the right marketing strategy.
Project Report for Feed Pellet Manufacturing Plant by ABC Machinery
Expert Tips on Buying Cow Feed Pellet Machine
In order to produce pellets of high-quality and great features, it is crucial to purchase the right equipment no matter when you are planning to make animal feed for your own cows or starting cattle feed pellet manufacturing company for business. To assist you in making the right choice, we have provided some expert tips.
As there are many feed pellet machine manufacturers, these machines are produced by them in different sizes. If you are buying it for personal use, like to feed your farm animals, then buy the one that has asmaller size yet high efficiency. On the other hand, if you are buying it to start pellet making business, then larger machines having high capacity will be more suitable. Different cow feed pellet machines have different production capacities. You are suggested to pick the one that is according to your needs and demands.
♦

Cow Feed Pellet Machine Types
Cow feed manufacturing machines are available in different types. You should choose the one that meets your needs the best. Most probably, you will have two options to choose from. One is a Flat Die Feed Pellet Making Machine (appropriate for small-scale production) and a Ring Die Feed Pellet Machine (appropriate for large scale production).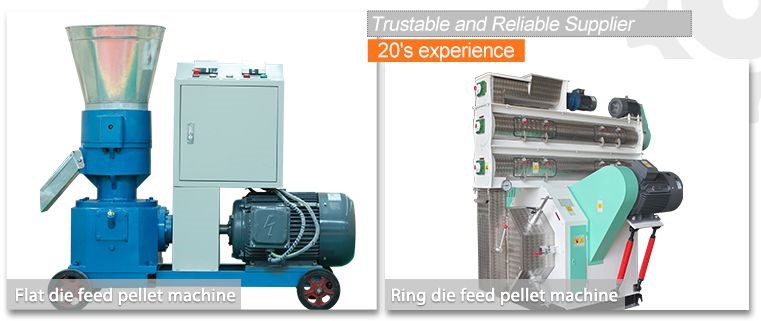 Cow Feed Pellet Making Machine Types
♦

Cost of Cow Feed Manufacturing
The cost of cow feed pellet machines varies from supplier to supplier. It is also governed by the quality of the machine. So, buy the machine that you can afford. (Read more: Small Scale Cattle Feed Plant Cost >>)
The quality of material used to manufacture the machine should be high to make sure it works for years, and you do not have to repair to from time to time. Stainless steel is an appropriate material to be used for this purpose.
Cow Feed Manufacturing Machines - Test Running
Choose right cow feed manufacturing machines from ABC machinery – factory price feed pellet mill for grass straw feed pellet making: buy cow feed pellet manufacturing equipment from feed pellet mill machine manufacturer or supplier at factory price, get technical instruction of cow feed pellet production process and business plan to set up cattle cow feed pellet mill project in Philippines, Uzbekistan, Lithuania, Nigeria, Tanzania, etc., at low cost.