As the number of commercially raised livestock, poultry and other animals continues to increase, the need for food has also grown and the use of pellets is becoming more widespread. Animals like cattle, goats, rabbits, pigeons, pigs, chicken, sheep and fish can all be fed with pellets, and these pellets are considered to be a great source of balanced nutrients for the animals. The need for bigger and more robust animal feed pellet makers is growing to cater for the growing animal feed demand and it is important to familiarize with the aspects of animal feed pellet makers if you are looking to understand or purchase one.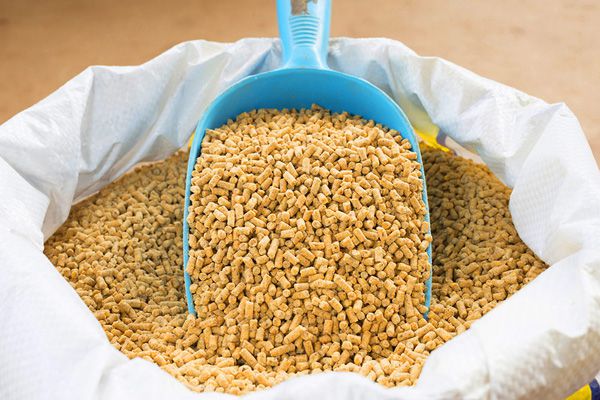 When looking at any machine it is crucial to consider effectiveness and efficiency because this will weigh heavily on the economic viability of using the machine for production. This assessment holds true for an animal feed pellet maker whose efficiency needs to be measured in order to cater for the required output levels.
An animal feed pellet maker is made up of different components which all depend on its size but the standard process involves a line of different feed mill equipment each with its own unique function. A typical line comprises a scalper, a pellet mill, a cooler, crumble rolls, and a shaker.
There are varying sizes and orientations of pellet makers depending on the capacity required but the most common types of pellet mills are large feed pellet mills and small feed pellet mills, and they are usually run on either electricity or gasoline or diesel.
It is also advisable to make sure that each component of the feed pellet making line or the whole pellet maker (in case of small-scale production) is procured with the following points in mind.

Animal feed pellet maker durability
Animal feed pellet makers process all sorts of input materials ranging from cereals and coarse fibers such as grass and plant shells, all the way to sleek oils, therefore, when considering one, look at its durability. A durable pellet maker ensures that you have little or no downtime, and you will be able to meet all production targets. Most pellet makers are made up of stainless steel or other steel alloys which are strong and can withstand processing varying kinds of materials. Durable pellet makers will also cut down on costs in the long run because their maintenance will be economical and their output will be reliable.
What Is Your End Product?
Before production can commence, the whole system should be set up to accommodate for the type of pellets being made. It is common knowledge that the size of pellets fed to chickens, ducks, or even rabbits, differs to that fed to fish or cows, therefore this should be considered. The size will rely on the type of die and roller system used for production.


Think Energy-Effective Solutions
As we strive to go green, it is important to think about the amount of energy that your pellet maker will require to operate. Not only does considering energy affect the total cost of production, but it also addresses the impact that your production has on environmental sustainability. Look for pellet makers with lower energy consumption and those that require less stringent maintenance.