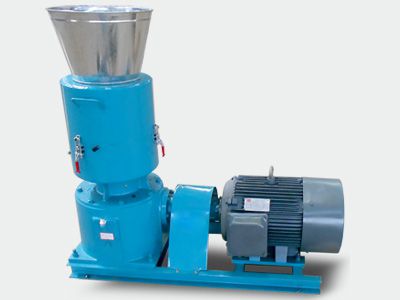 Small animal poultry feed pellet machine is a great choice for small feed pellet plant, livestock, poultry, fish farms and also individual use.
Feed pellets it can make for
cattle, sheep, goat, chicken, duck, geese, fish, pig, horse, etc.
Raw materials applicable to
corn, oil seed meal/cake, stalk, straw, fish meal, alfalfa, wheat, grass, etc.
Technical parameters of animal feed pellet machine
| Type | Power | Output | G.W. | Package size |
| --- | --- | --- | --- | --- |
| ZLSP 150B | Three phase 4kw | 90-120kg/h | 100kg | 800*350*740mm |
| ZLSP 200B | Three phase 7.5kw | 200-300kg/h | 204kg | 1050*480*990mm |
| ZLSP 230B | Three phase 11kw | 300-400kg/h | 218kg | 1180*520*1020mm |
| ZLSP 260B | Three phase 15kw | 400-600kg/h | 300kg | 1240*540*1070mm |
| ZLSP 300B | Three phase 22kw | 600-800kg/h | 437kg | 1300*560*1220mm |
| ZLSP 400B | Three phase 30kw | 800-1000kg/h | 700kg | 1700*750*1400mm |
Note:
if you are looking for feed pellet machine driven by diesel engine, gasoline engine or PTO, pls see small feed mill for sale, or
send us an equiry
.
For capacity 1-15T/h, see
Ring Die Animal Feed Pellet Mill>>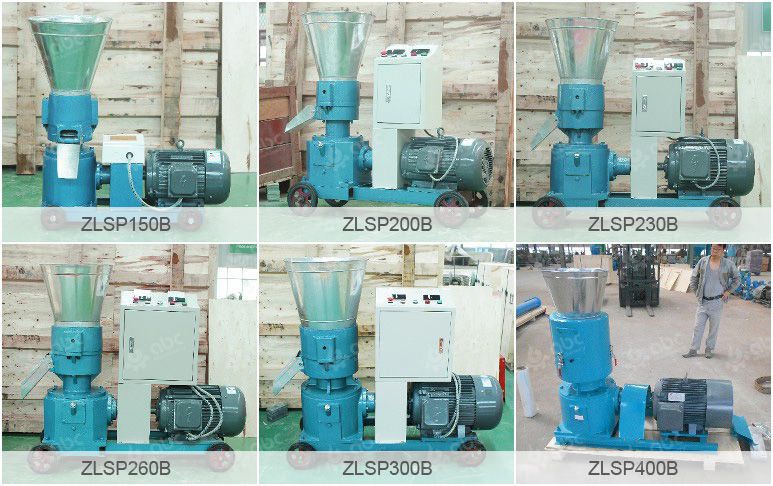 Small Feed Making Machine Operation Video
Features of poultry feed pellet machine
The roller and main shaft bearings of small feed pellet machine adopt whole sealing design to ensure no leakage pollution from bearing and lubricating oil. The bearing service life is longer and saves the maintaining time.
The flat die of feed pellet machine is made by alloy steel and with forging process. After the vacuum heat treatment, it is wear-resisting and with high hardness to ensure lone service life.
The die hole is processed by full-automatic CNC drill. The processing accuracy is high and the finish degree is good, which can increase the production rate and reduce the production cost.
The reducer gearbox adopts hypoid bevel gear for high transmission efficiency and stable transmission. It features high carrying capacity, reliable performance and compact structure, wearing-resisting. It saves energy, materials and space. It has long life span and low noise.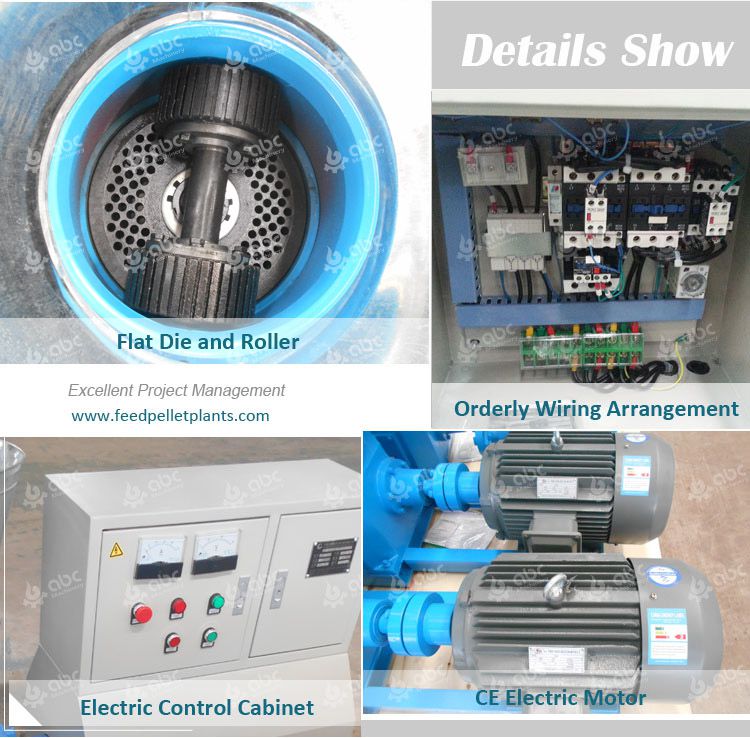 Significance of using animal feed pellet machine
Making feed materials into compressed feed pellets can combine together all the nutritional ingredients that animal growth needs, prevent picky animals, in order to maximize the economic benefits.
In addition, making into feed pellets can also save feeds. For example, if you feed sheep with powder fodder, it is easily scattered, which can make sheep picky eaters. What's more, the wind will also blow up the powdery feed, causing waste, and the utilization rate of feed is only 92%. But if made into pellets, the sheep are not able to choose what they'd like to eat, thus the utilization rate of feed can reach 99%, which makes a 7% Utilization Rate of Feed Increase. Other animals are the same.
By producing your own feed pellets with feed pellet machine, you can save a sum of money on purchasing the made-up feed pellets, and you can adjust the feed pellets components in accordance with animal growth phases.
Feed pellets can save man power. For example, one worker can feed about 28 sheep with mixed feed; if with pellets feed, one worker can feed 36 sheep. So the labor efficiency can increase 28.57%
Feed pellets have good palatability. After processing into pellets, the feed can increase fragrance, stimulate the appetite of the animals, increase feed comsumption, and improve the feed digestibility.
Feed pellets can promote the growth and development of livestock and poultry animals. By processing into pellets with smooth surface, high hardness, curing depth, animals love to eat, chew adequately, digestion and utilization rate is high, which promotes animal growth and development of livestock and poultry.
Feed pellets have longer storage time. The powdery feed itself contains about 15% moisture, and it is easy to absorb moisture, go bad and caking, so the feeding value is decreased. After the pellet feed is processed into pellets, the moisture is partially lost, and the processed granules contained about 13% of the moisture, which accords with the standard requirements. Under the good storage conditions, the feed pellets can normally store for 3~4 months, and will not deteriorate, which is 2~3 months longer than the powder feed.
Sample feed pellets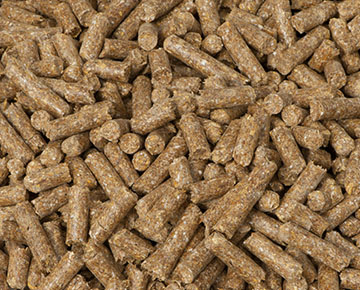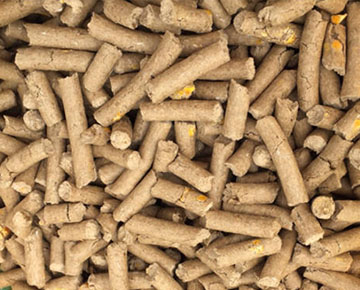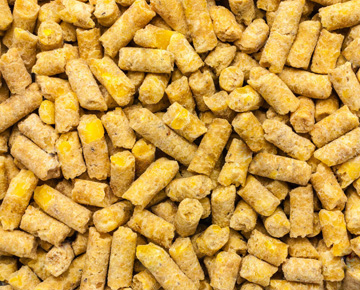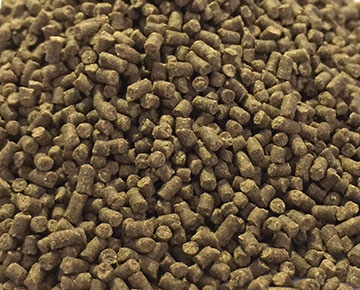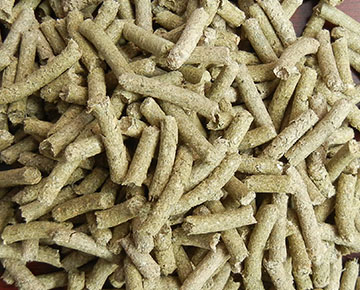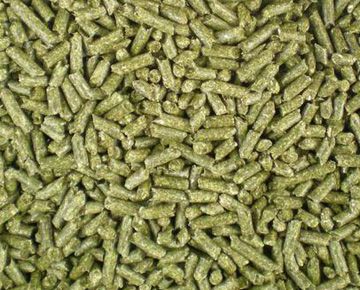 For making more other kinds of feed pellets, please leave us a message below. You will get FREE quotation and PRICE LIST!