Project Name:

2-4TPH Animal Feed Manufacturing Plant for Cattle and Poultry

Location:

Uzbekistan

Year Built: Aug. 14th to Sep. 17th, 2018
Main Raw Materials:

corn/maize, wheat, rice bran, cottonseed oil meal and sunflower seed oil meal

Main feed Manufacturing Process:

crushing —mixing —pelleting —cooling —sieving —packaging
The client from Uzbekistan ordered this
2-4TPH Animal Feed Manufacturing Plant for Cattle and Poultry
in March, 2018, and the equipment was ready and shipped to him in May, 2018. Then from Aug. 14
th
to Sep. 17
th
, engineers from ABC Machinery helped the client built the animal feed manufacturing plant and made trial run. Now the plant is in good running.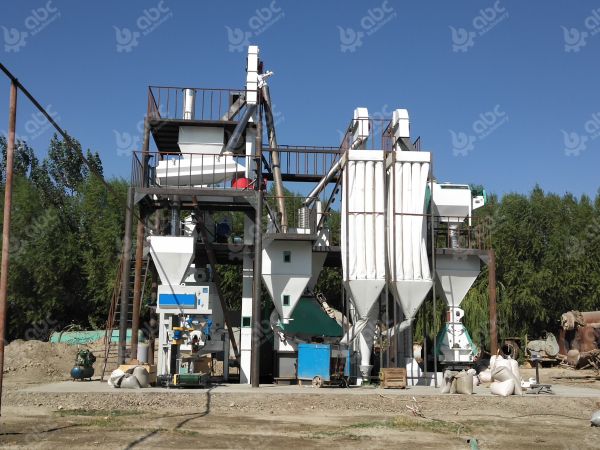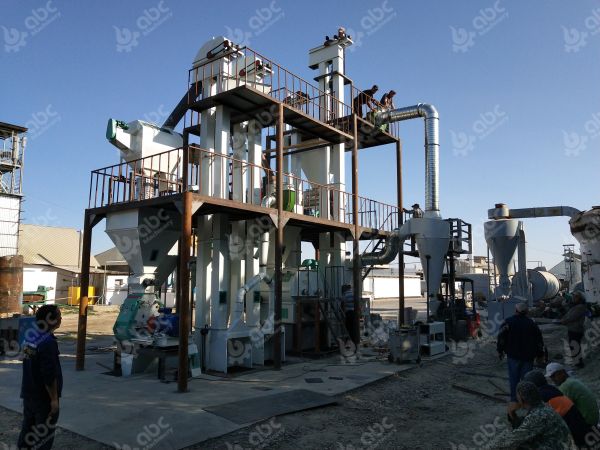 Production video of the animal feed manufacturing plant
Great Market Potential for Animal Feed Manufacturing in Uzbekistan
Uzbekistan has a population of about 32 million and is the most populous country in Central Asia. Therefore, providing sustainable food security for its population through sustainable agricultural development remains an important strategic issue for the Government of Uzbekistan. Currently, agriculture is one of the fastest growing sectors of the economy and the third largest contributor to its GPD (17.6% in 2016).
Animal husbandry accounts for 40% of Uzbekistan total agricultural output. In the past five years, livestock has increased by 21%, including 7% of cattle, 20% of sheep and goats, and poultry 1.5 times. Today, almost 95% of poultry and livestock (or 10 million) are kept in private small farms and commercial farms. They produced more than 90% of the national meat, 95.7% of the milk and 54.8% of the eggs. The number of farms has exceeded 400, and 99200 livestock have been raised.
From the above statistics we can see that there is great market potential for animal feed manufacturing in Uzbekistan. So there will be impressive profit in Setting Up Animal Feed Manufacturing Plant For Cattle And Poultry.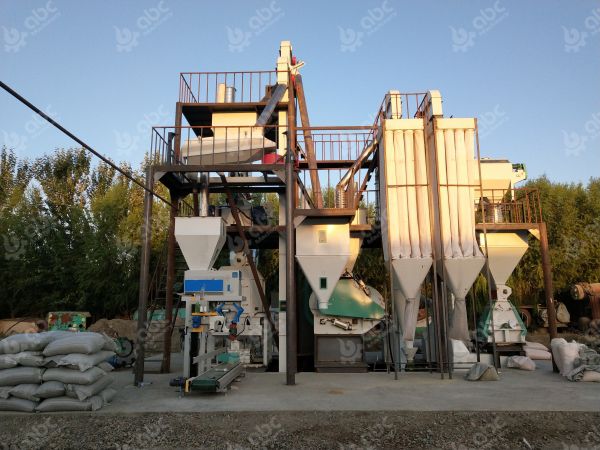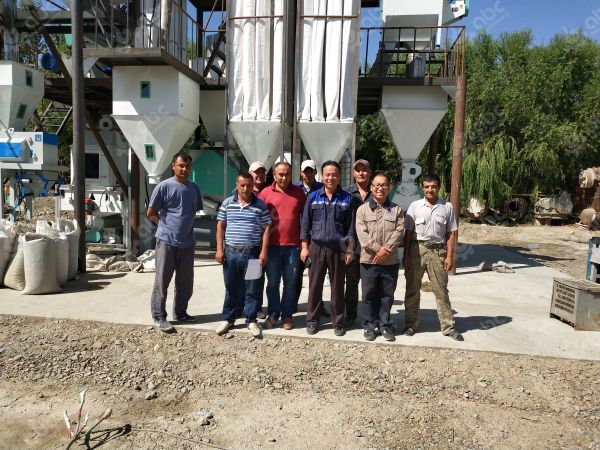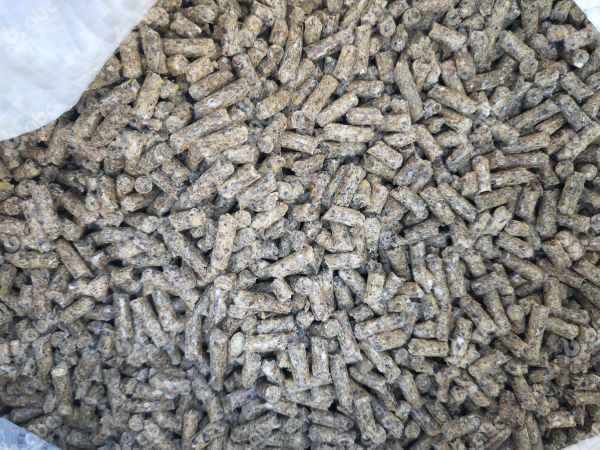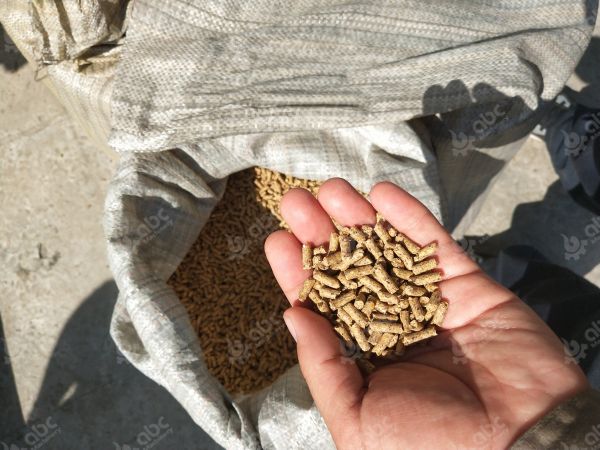 Production process of Animal feed manufacturing plant for Cattle and Poultry
Clean up impurities. Before crushing, the impurities in feed manufacturing raw materials such as mud, stones, nails, broken wood pieces shall be cleared, in order to guarantee the quality of finished feed pellets.
Crushing. Crush all kinds of feed raw materials separately. Crushing fineness depends on the requirements of cattle and poultry. Generally the crushing fineness of cereals, beans and oil meals should reach about 0.1 mm; the crushing fineness of crop stalks and shells should be below 0.1 mm.
Mixing. Mix all the feed ingredients together. First add the composite additives, salt, shell powder and small amount of energy feed together; then add protein feed (such as soybean oil cake or fish meal) to mix; finally add all energy feed and mix evenly.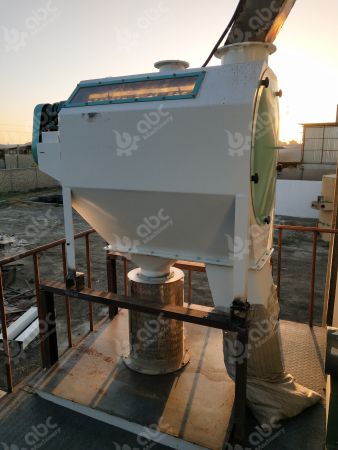 Pre-cleaner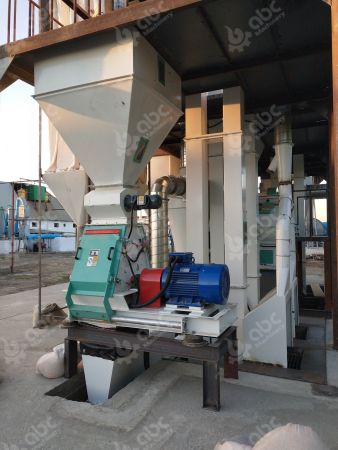 Hammer Mill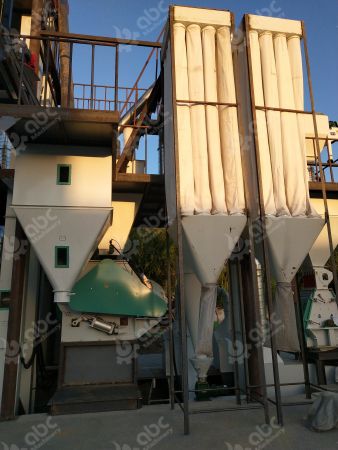 Mixer
Feed pellet manufacturing. The totally mixed feed powder is delivered into the conditioner on the top of feed pellet mill, and conditioned (add steam), then pelletized in the pellet mill.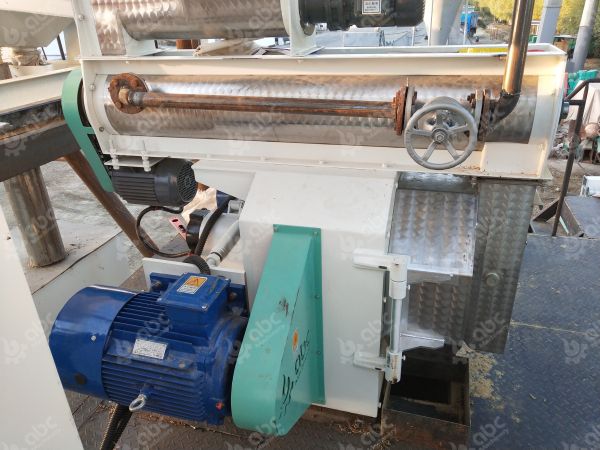 Cooling, sieving, packaging. After pellet manufacturing, feed pellets are cooled, sieved and packaged for transportation or storage.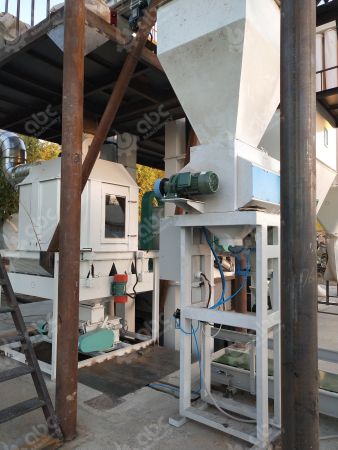 Pellet cooler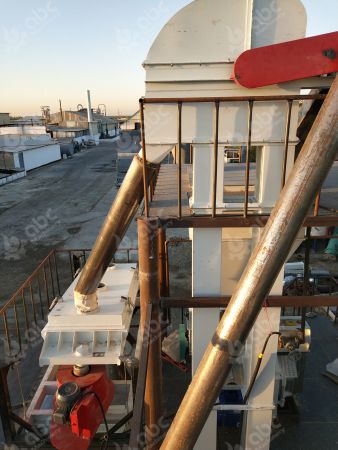 Rotary screener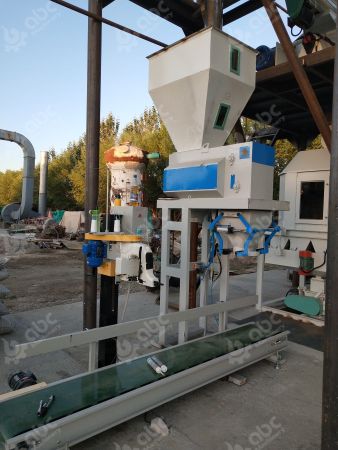 Packaging machine
The client was quite satisfied with our animal feed manufacturing plant, our pre-sales service, our installation and commissioning, and also our after-sales service.
ABC Machinery has rich experience in manufacturing animal feed plant, and draw turn-key business plan for clients. If you are planning to set up a Animal feed manufacturing plant for Cattle and Poultry, just feel free to contact us!