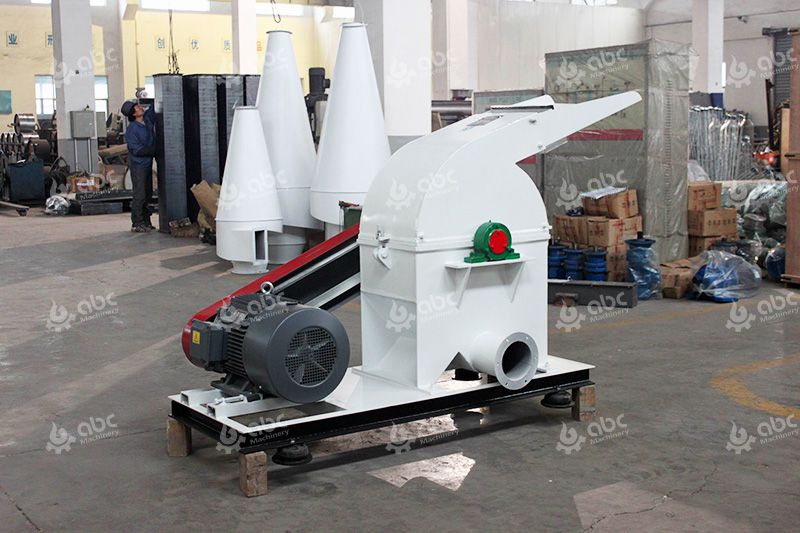 Feed Hammer Mill: crushing is one of the basic technologies for a complete feed pellet line. Its main purpose is to redistribute the particle size of feed raw materials according to the characteristics of target feed pellets products and the needs of animal growth, so as to achieve the desired comprehensive effect. The crushing procedure can consume about 30%-50% power in the whole feed pellet production line.
The purpose of feed material crushing by feed hammer mill
The large size feed material can expose more surface area for better digestion.
Crushing makes some feed raw materials easier for delivery.
Improve raw matrial mixing characteristics.
Improve pelletizing efficiency and feed pellets quality.
Cater to clients preferences.
Technical parameter
Model
SFSP63*45
SFSP63*65
SFSP138*45
SFSP138*65
Power distribution (kw)
37
45
55
75
90
110
132
160
Feeding motoer power (kw)
0.75
1.5
1.5
1.5
Capacity (t/h)
6
7
9
12
16
18
21
26
Waterdrop feed hammer mill featues:
This hammer mill adopts waterdrop shape crushing chamber, which makes the inlet easier for the materials to change natural moving direction when it enters the crushing chamber.
The inlet is on the top of hammer mill, which makes it matching with all kinds of feeding mechanism.
Ultra wide crushing chamber and outlet, "U" type twice strike design; output can be increased by more than 10%.
The anti circulation design of the feed hammer mill crushing chamber can reduce the phenomenon of material heel, and the output is high.
High precision dynamic balance detection rotor ensures that the hammer mill runs smoothly, the vibration is small, the noise is lower, and the performance is reliable.
The movable full open door is convenient to replace the hammer mill sieve, and the installation structure is compact, the required maintenance space is small.
Chain linkage type pressure screening mechanism is easy to operate.
By adjusting, this feed hammer mill can realize coarse crushing, fine crushing and even micro-fine crushing, which makes it multi-functional.
It is applicable for livestock, poultry and fish feed pellets manufacturers, and also alcohol or ctric acid plants.

The material discharging methods of feed hammer mill
The mechanical unloading and auxiliary suction discharge
It is suitable for normal
livestock and poultry feed processing units
, and the dust remover can be combined with pulse bag filter, or add another cyclone dust collector. At the same time, the air shutter should be considered to prevent the air leakage and reduce the efficiency. It is best to configure the air conditioning valve to adjust proper air volume.
The pneumatic conveying (negative pressure suction) discharge
This method is suitable for conveying material that is with fine particle size, light weight and easy to produce dust. It is mainly used in crushing materials for feed that requires more on fineness, such as aquatic feed and porket feed.
The self-weight discharging
If you are interested in our
feed hammer mill
, please leave us a message below.