Multi-functional feed pellet machine is mainly a animal feed processing machine with corn, rice husk, grass, soybean meal, straw and other crushed materials directly pressed into pellets. It is widely used in small, medium and large aquaculture plants, grain processing feed factories, livestock and poultry farms.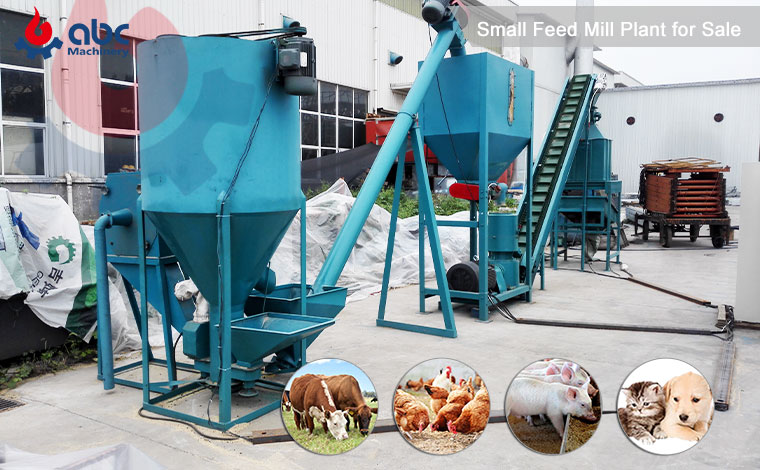 Hot Sale Muti-Functional Feed Pellet Making Equipment for Livestock and Poultry
The most common application of animal feed pellet mills is to make animal feed for direct consumption by your animals or to be packaged and sold. Over time, a large number of animal feed pellet mill suppliers have emerged with different production capacities, prices and after-sales services. Therefore, it is crucial for users to choose the best animal feed pellet machine supplier. For more details on starting a feed pellet production business and for free guidance on building a feed pelleting plant, please contact us by clicking on the link below!

What is the Advantages when Choosing a Pelleted Feed over a Mash Feed?
1. Widely used for large, medium and small chicken, duck, fish, pig, rabbit, etc. It can obtain higher economic value than mixed powder feed.

2. The surface of the pellets processed by animal feed pellet mill is smooth and the internal maturation can improve the digestion and absorption of animal nutrition.

3. Easy to feed, high utilization rate, easy to control the feeding amount, save feed, clean and sanitary.
Multi-Functional Feed Pellet Equipment Manufacture / Expert In Animal Feed Pelleting Production
In the past, the feed is generally processed into powder and fed, there is feeding inconvenience, poor palatability, livestock picky, low utilization rate and other defects.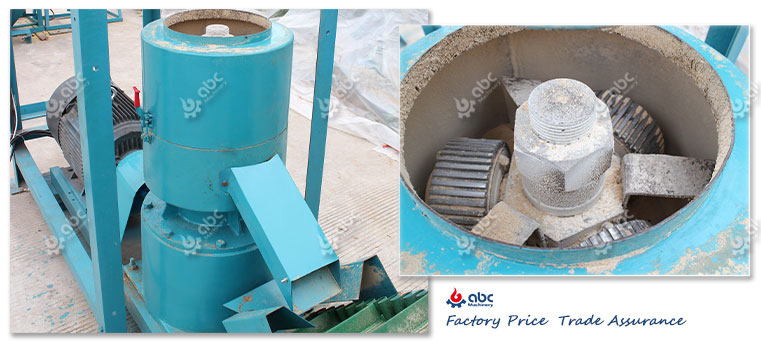 High Quality Multi-functional Animal Feed Pelleting Machine at Reliable Cost
The new small pellet feed machinery, now can easily process the powder feed into pellet feed. Under the extrusion of the pressure roller from the die hole pelleting, can easily adjust the length of the particles, its simple structure, small footprint, low noise, suitable for small and medium-sized farmers use.

The pellet composition is uniform, the shape is neat, and the pore size of the pellet coarseness can be divided into: 2mm-8mm etc. Users you order, you can choose different grinding discs according to the different growth periods of farm animals. If you are interested in opening an animal feed pellet plant business, please feel free to contact us for a detailed project report and the latest equipment prices and construction costs.

Tips for Choosing Animal Feed Pellet Mill Suppliers
Choosing Animal Feed Pellet Mill for Quality rather than Price
The first thing you should know when choosing an animal feed pellet mill supplier is that price doesn't mean everything. You may want to buy the cheapest one, but can the supplier guarantee you good quality and productivity?
Of course, they can't. No one can produce a good machine for a fraction of the production cost. Even if you buy a cheap animal feed pellet mill, you won't be able to use it for a long time. And you will end up spending far more than you intended to.
Choosing a trustworthy animal feed pellet manufacturer
To find a Animal feed pellet mill supplier you can trust, you should also get to know them.
Are they qualified?

Do they have experience in supplying animal feed pelleting machines?

Have they ever exported abroad or even helped a customer set up an animal feed pellet processing plant?

What if something goes wrong with the machine and I don't know how to handle it?
All these are very important factors that should be considered before buying an animal feed pellet mill from any supplier.
Choosing the right animal feed pellet production productivity
Most importantly, look at the productivity of the animal feed pellet mill. For most of our customers, the purpose of their animal feed pellet mill purchase is to make animal feed to save cost or to sell to make money. Therefore, the productivity must meet the customer's requirements. Some suppliers boast that their machines have great capacity, but in actual use, they can only reach a fraction of their capacity.
Therefore, to judge the capability of the machine, you can ask the supplier to test run the machine you need and show you a video. Or you can even go to the supplier to see it running live.
ABC Machinery ——Your Trusted Animal Feed Pellet Mills Supplier!
Working Video: Multi-Functional Animal Feed Pellet Production Line from ABC Machinery
ABC Machinery, as a professional animal feed pellet mill manufacturer with years of experience, is able to provide the best quality equipment with competitive price and good after-sales service. All of our animal feed pellet mills are made of high quality materials, so you don't need to worry about their longevity, just tell us your needs and requirements, we believe that we can offer the BEST solution to satisfy you!