A 800-100kg/h poultry feed pellet mill plant was shipped to Thailand in April, 2018. The client has main raw materials of grains. This
small poultry feed mill plant
is composed by hammer mill, feed mixer, conveyor, small feed pellet mill, pellet cooler, pellets packaging machine, etc. The color is required by client to be white.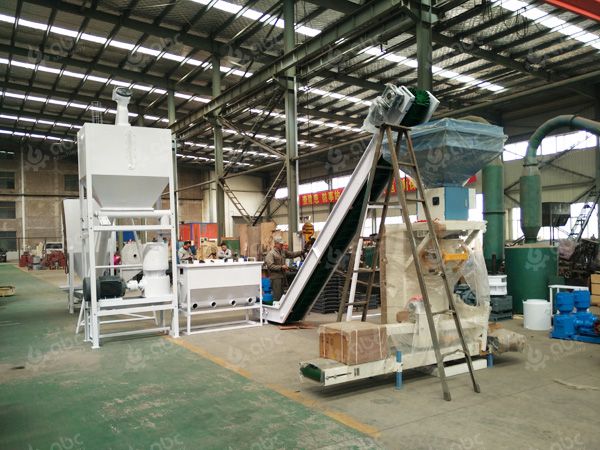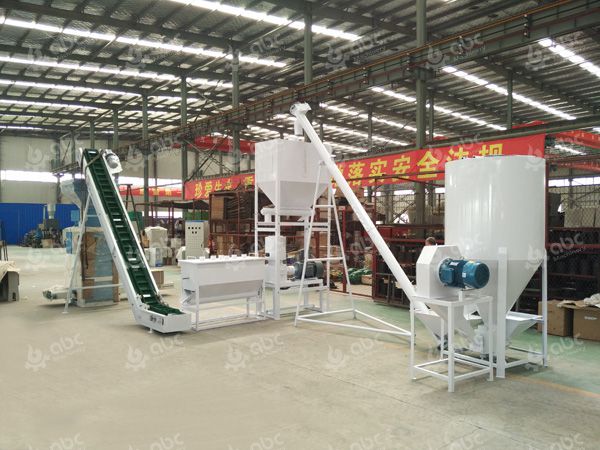 Electric Control Cabinet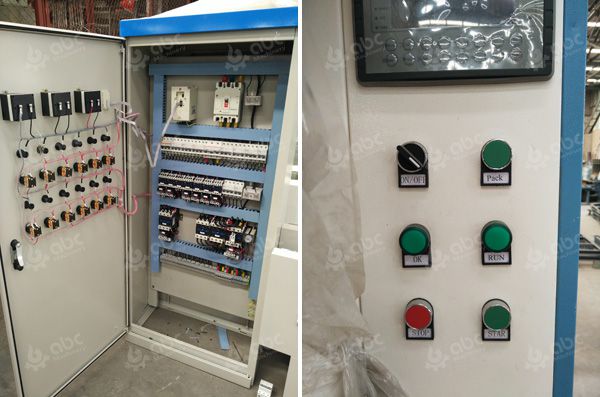 Why you need a small poultry feed mill plant?
Daily when automation is everywhere, also it gets to go on farms. Poultry feed mill plant can easily make a pellet food for poultry from various raw materials to make a complex food with all important microelements for animals.

Pelleted feed is better that mashed feed because of better impact on the absorption of nutrients and on the digestion. Because of the pelletizing process the pancreatic enzyme boycott factor can be destroyed with all of other pathogenic microorganisms what is a good effect for animals' digestive system. It is also much healthier for animals because microelements in pellets are better absorbed by digestive system than mashed feed.
Except of benefits for animal health there are more economic advantages of using small poultry feed mill plant. The feed production cost is low – to work with this feed mill plant is needed not more than two people at once and the process is easy to be kept under control. This plant is not so big and has a simple construction so installation costs are reduced to minimum. And the biggest advantage is that this machine could be used not only for poultry feed producing but also for all livestock animals on the farm. Fitting machine to different sizes of feed depends only on the size of holes in pelletizing molds.
Small poultry feed mill plant process
The first part of small poultry feed mill plant is the raw material receiving. Raw material can be taken as soya bean meal, corn stock, grass and others. In this part of process pollution is removed from a raw material. Also categorizing of input based on shape and size is done because it is important to have a good effect on the final in pelletizing phase.
The next part of the poultry feed pellet mill plant is crushing system where raw material is crushed and fit to eatable size for animals, in this case for poultry. Making pellets after crushing is much easier. The food is well milled so it is easier to eat. In this process people can achieve feed for animals with greater nutrition hence and healthier.

Crushed parts of feed are moved to the next step – to the batching system. This system is responsible for a last safety control – it can remove metal parts from the ingredients of pellets. Also it can remove parts of feed which are too much heavy after crushing. At last this procedure mixes everything that is eatable and prepares batches for pelletizing. The most important is to mix every ingredient properly to achieve good proportions of all ingredients in feed pellets.
In the final part of process pelletizing system makes pellets from soft milled and mixed ingredients. Pellets are made when soft feed is going through the metal wholes and then they are cut for small parts. Pelletizing is done in high temperature and under high pressure. Pellets are fitted to size of animals to be easy eatable. Pellets are very easy to transport and also easy to store. At last in some poultry feed mill plants you can also find bagging system which can help with long term store of food. Pellets are put to the bags and well closed.