Project Name: STLP300 cow feed pellet plant in South Africa
Capacity: 600-800kg/h
Raw Materials: 47.5% maize/corn, 35% wheat stalk powder or grass powder, 10% cottonseed meal, 5% wheat bran, 1% additive, 1% bone powder, 0.5% salt.
Purpose: making complete diet cow feed pellets
Machines in this feed pellet plant: crusher, mixer, screw conveyor, storage bin, feeder, ZLSP300 feed pellet mill, pellet cooler, deduster, electric control cabinet.
This
STLP300 cow feed pellet plant
is purchased by client from South Africa. The client has a cow farm and he makes complete diet feed pellets.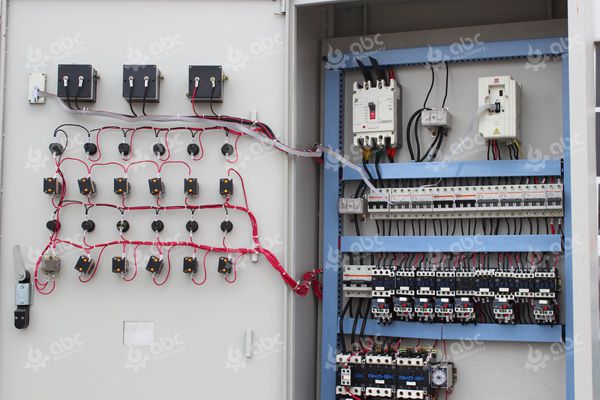 Electric control cabinet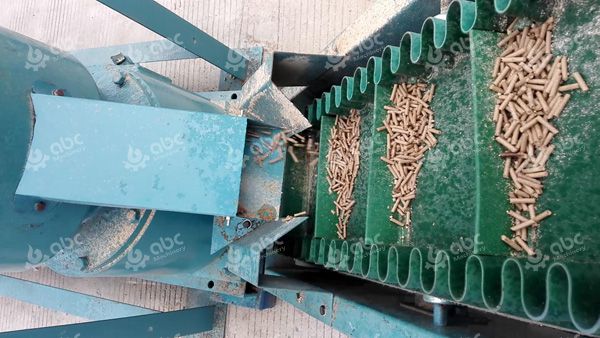 Belt conveyor
Cow Feed Pellet Plant- An evolution in Agro Business
Cow, also known as dairy cattle, is one of the widely cultivated animals. This animal is raised for various purposes like for meat and milk, creating leathers, generating fuel by using the cattle dung. Also, cow milk is recommended for a newborn baby. This shows the importance of cow in our lives. In consequence, it becomes a necessity to keep a cow healthy. Cows can be healthy only by getting a quality feed just like we, human being, needs nutritious food to become healthy. Cow feed pellet plant is the combination of pellet making machines for producing healthy food for cows. Feeding the cows with pellets is very advantageous as it helps in easy digestion of food.

Need for cow feed pellet plant
We all live in a modern era where time and money plays an important role. With the new advanced technology available in the market, we can produce the quality feed pellet for cows by having a feed pelleting plant. The need for the plant is necessary for the following reasons:
It makes the quality feed pellet in much less time
It produces the feed pellet enriched with protein, minerals and other nutrients which are useful for milk production and survival of the cow.
It decreases the overall cost as well as increases the profit margins for the companies who use it
It is easy to install and use these machines
It is available in different sizes based on the company's requirement.
This plant can be utilized or purchased by farmers, individual entrepreneur as well as companies who are into agro-business.

The process of cow feed pellets making plant
There is a different kind of feed pellet plants available in the market, and each plant has a unique feature regarding performance, capacity, and quality. Each plant has its process to produce quality feed pellet, but the primary process remains same for all of them. The method for producing cow feed pellet is as follows:

Crushing of raw material. All raw materials are crushed or ground into fine powder using hammer mill or crusher machine
Mixing of fine dust. The fine powder of different raw material is then mixed in proportion based on the feed formulae. It can be done by using mixer.
Adding micro components/ liquid component, if necessary. If required, the micro-components (like additives or integrators) or liquid ingredients (like emulsions, molasses) are added for enhancing the quality of the cow feed pellet. It can be done by using a mixer.
Transform into pellet. The material is then entered into feed pellet mill where it combines with other ingredients like grease, molasses, etc. The pellet chamber produces the feed pellet
Cool the feed pellets. Pellets are hot now. So, they are kept in a cooler to cool them at room temperature. The reason for cooling is to get the right percentage of hardness and consistency in the pellet.
Once the pellet is ready, it can be stored in the storage. For delivering the cow feed pellet at different places, it is packaged and loaded in trucks. The packaging can be manual, semi-manual or automatic.
If you are interested in this STLP300 Cow Feed Pellet Plant 600-800kg/h or want to know the price, please leave us a message below!