Poultry feed pellets are produced by using different materials like soybean meal, cottonseed, corn, fishmeal, etc. It is selected based on the type of birds and its age. Poultry feed pellet making machine, used to generate pellets that are healthy for birds, chickens, ducks, goose, etc., is the indispensable in poultry feed mill plant. For small scale farmers or small scale animal feed business, buying a high quality and cost-effective feed production is what they care most! (Read more: Cost of Poultry Feed Mill in Nigeria >>)


Start Small Poultry Feed Business
Mini/Small Poultry Feed Pellet Mill Machine Design
A small feed pellet machine for animal feed pellet making business has several parts. All work together to produce pellets for different kinds of birds. A poultry feed pellet manufacturing machine consists of basic components like a feeder through which raw material is fed into the machine. It has a motor that either works by using electricity or fuels like diesel. (Related post: Electric Feed Mill for Sale >>)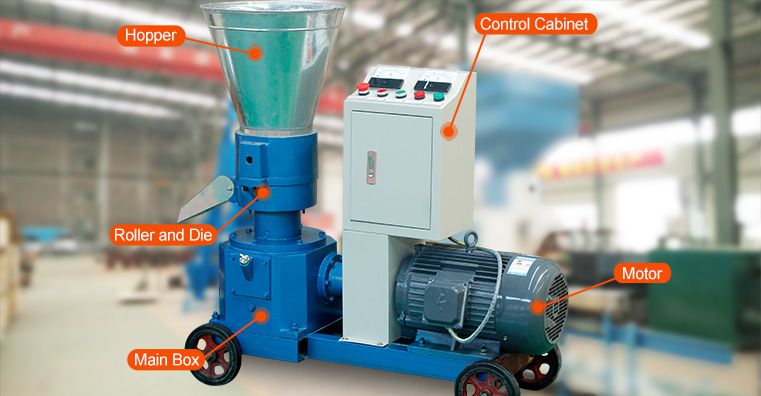 Mini Poultry Feed Mill
It also has rollers and dies that are generally made up of high quality materials and put pressure on the raw material to convert it into dense pellets. Through the outlet, poultry feed pellets come out of small poultry feed manufacturing machine. Usually, it is highly recommended to buy several sets of rollers and dies when buying your poultry feed mill machine, since it would save the shipping cost and the price is relatively cheap. (Related post: Animal Feed Pellet Machine Purchase Guide >>)


Poultry Feed Manufacturing Machine Spare Parts

Hot Sale Small Feed Pellet Mill for Poultry Feed Processing
| Model | Capacity (kg/h) | Power (kw) | Weight (kg) | Outline Dimension (mm) |
| --- | --- | --- | --- | --- |
| ZLSP-S 120B | 60-100 | Three Phase 3/ Single Phase 2.2 | 80/100 | 750*320*680 |
| ZLSP-S 150B | 90-120 | Three Phase 4/5.5 | 95/110 | 800*450*700 |
| ZLSP-S 200B | 200-300 | Three Phase 7.5 | 200/230 | 1050*480*930 |
| ZLSP-S 230B | 300-400 | Three Phase 11 | 290/320 | 1180*540*1000 |
| ZLSP-S 260B | 400-600 | Three Phase 15 | 320/360 | 1240*540*950 |
| ZLSP-S 300B | 600-800 | Three Phase 22 | 350/380 | 1300*560*1100 |
| ZLSG-400B | 80-1100 | Three Phase 30 | 700 | 1560*640*1390 |

The hot sale poultry feed manufacturing machine offered by ABC Machinery is designed with flat die and motor. The output is 60-1100 kg/h, so it can meet the mini scale, small scale and medium scale poultry feed processing needs. In addition, we can also provide models that is driven by diesel engine, PTO and gasoline. Welcome to contact us for the machine parameters and price list!
How to Use a Poultry Feed Pellet Manufacturing Machine?
Generally, poultry feed production line manufacturers provide basic instructions related to the usage of equipment. To make pellets of good quality feed, proper operation of poultry feed pelletizing machine should be followed, especailly to setup complete poultry feed processing plant. Through the control cabinet, you can adjust different values like temperature, etc. (Latest News: Factory Price 800~1000kg/h Poultry Feed Pellet Production Equipment to Thailand >>)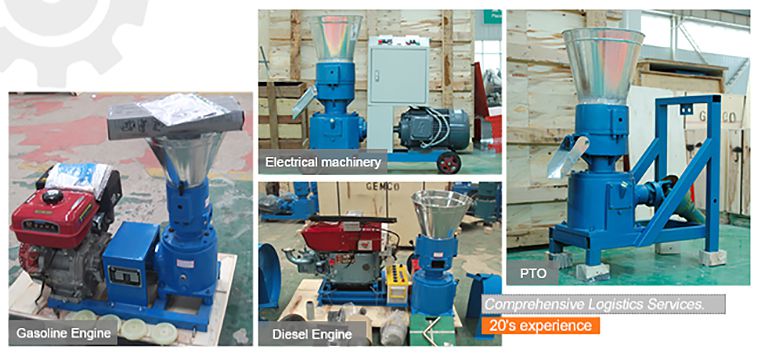 Poultry Feed Pellet Manufacturing Machine for Sale
Rollers and dies will press the raw material and convert it into pellets of desirable size. Collect the pellets coming out of the machine's outlet. Dry them so that no extra water remains in the pellets. Otherwise, the extra water will make them prone to damage. Once they get dried reduce their temperature through a cooler. Pack these pellets in a portable bag and store them to sell in the market later.


Setup Small Poultry Feed Manufacturing Plant

Mini Poultry Feed Pellet Mill Plant Pelletizing Process
Starting Poultry Feed Manufacturing Business – Buy High Quality Poultry Feed Manufacturing Machinery for Feed Pellet Making: HOT Sale poultry feed manufacturing machine offered by animal feed mill machinery manufacturer or supplier, guide on process of poultry feed pellet production and how to start poultry feed pellet making business with limited cost in Tanzania, Egypt, Morocco, Ghana, South Korea, etc.
Benefits of Using a Poultry Feed Manufacturing Machine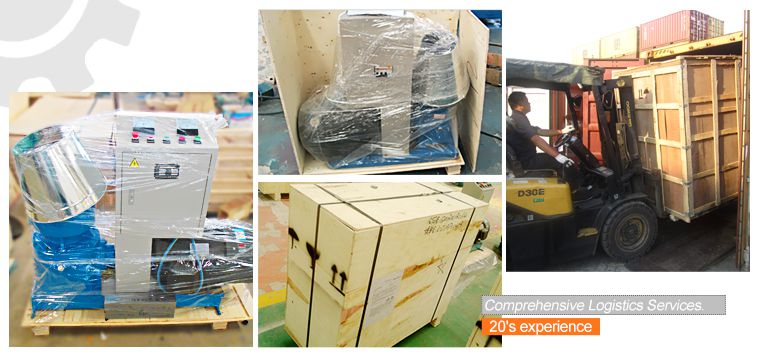 Small Feed Pellet Mill for Poultry Feed Manufacturing
You can combine different raw materials in the form of pellets and feed them to different birds to meet their nutritional requirements.
A poultry feed pellet manufacturing machine is a multipurpose machine. Which means you can use it to make animal feed pellets as well, like cattle feed pellets, goat feed pellets, pig feed pellets, etc. It will help you save a lot of money. (Read more: How to Make Cattle Feed Pellets?)
Dies of different diameters can be used in it. Through this feature, you can manufacture poultry feed pellets of different sizes.
Different types of poultry feed pellet manufacturing machines are available in the market. Some run on electricity, while others may use petrol, diesel, etc. You can buy any that meets your needs.